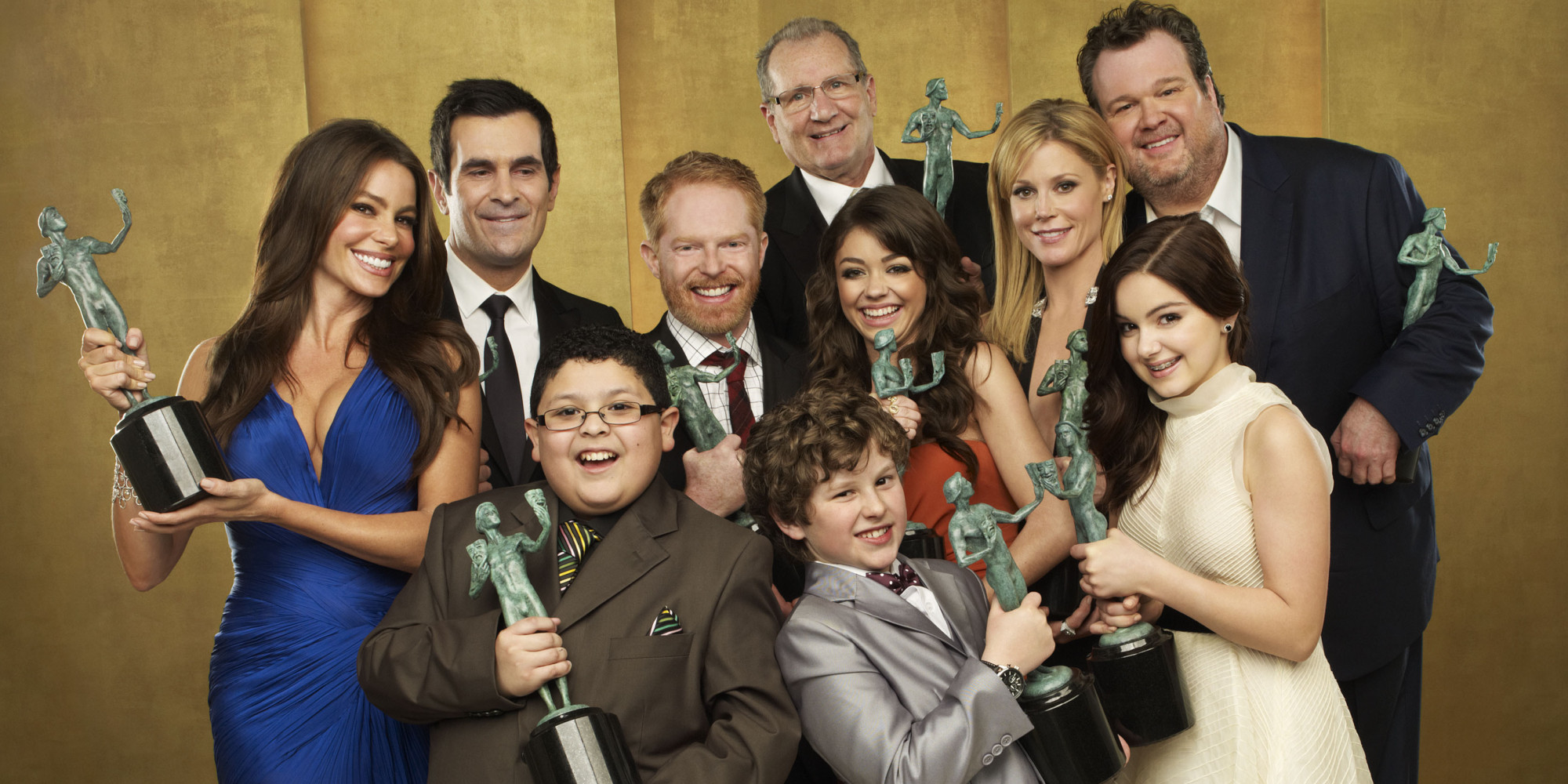 Modern Family, created by Christopher Lloyd and Steven Levitan, is a sitcom starring Ed O'Neill and Sofia Vergara; the program, which first premiered in 2009, airs on ABC and focuses on the extended suburban family of Jay Pritchett. The show has received critical acclaim, excellent ratings, and even awards: its awards include an Emmy Award for Outstanding Comedy Series, Emmy Award for Outstanding Supporting Actor in a Comedy Series, as well as the Golden Globe for Best Television Series – Musical or Comedy. How much do you really know about Modern Family? Take a look at 5 things you probably didn't know about this popular comedy.
One of the show's main running jokes is drawn from real life
One of the show's running jokes is that the father, Jay, keeps forgetting that Mitchell (his son) has come out as gay. This particular joke is drawn from the real life of Jesse Tyler Ferguson, who admitted in an interview that it took three separate tries coming out as gay to his own father before his father believed that it was true. After Ferguson relayed this story to the show's writers, they decided to incorporate it into the storylines.
The show has a reference to Curb Your Enthusiasm and Beverly Hills Cop
The show has a reference that nods toward Curb Your Enthusiasm and Beverly Hills Cop; the license plate of the car that Mitchell and Cameron share is 2GAT123, the same license played use in Beverly Hills Cop and Curb Your Enthusiasm.
It was the first ABC series to win Outstanding Comedy in 22 years
Modern Family was the first show on ABC to win the Emmy Award for Outstanding Comedy Series in 22 years. The last ABC show to win an Emmy for Outstanding Comedy Series was the Wonder Years, which won in 1988.
Britney Spears was offered a role
Britney Spears was reportedly offered a role in the show's third season. However, Britney's management agency took too long in getting back to the show's writers, and by the time that they responded they had already begun work on season 3 and was unable to incorporate her into the show.
The show could have been animated
One of the earliest concepts for the show was to have it be an animated sitcom, in order to make it appeal to younger audiences, including children.